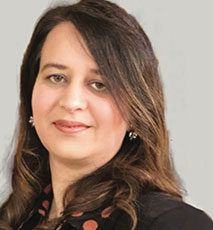 MBBS, FRANZCP, M.Med (Psychiatry)
Dr. Sadaf Khattak is a compassionate psychiatrist who holds a special interest in Women's mental health, Anxiety Disorders, Depressive Disorders, Bipolar Affective Disorders, Sleep Disorders, Chronic Fatigue, and Trauma Related Stress Disorders. She is an advocate in her field for a holistic approach in the treatment of mental illness.
Sadaf graduated from the University of Peshawar, Pakistan in 2002 and worked there for five years before moving to Australia in 2008. During her stay in Pakistan, she has worked in disaster affected area by providing care to the patients who had limited access to medical care.
Sadaf completed her Psychiatry training at Monash health specializing in the area of General psychiatry and attained a fellowship from The Royal Australasian and New Zealand College of Psychiatrists. She completed Masters in Psychia- tric Medicine from the University of Melbourne. She worked for ten years in various settings including Inpatient units, Community mental health clinics, Headspace, Agile Psychological Medici- ne Clinic, Women's Prevention and Recovery Care Service, and Gender Clinic across Peninsula Shire, Casey Cardinia, Dandenong and Clayton.
She believes in collaborative and evidence based approach which is focused on identifying the shared goals in the treatment.