Specialists    Dr Rifly Rafiudeen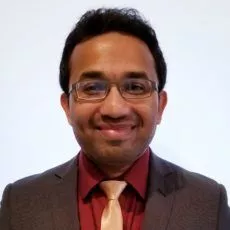 FRACP, MBBS (Hons), BMedSc
Dr Rifly Rafiudeen is a Cardiologist with interest in all areas of general cardiology, including cardiovascular risk assessment and management, coronary artery disease, cardiomyopathy and valvular heart disease.
Dr Rafiudeen obtained his MBBS (Hons) from the University of Melbourne. He completed his cardiology training at the Royal Hobart Hospital, Royal Melbourne Hospital, and Western/Sunshine Hospitals in Melbourne.
He is currently undertaking a PhD through the University of Melbourne, looking at different mechanisms of heart attacks and ways to prevent them. He runs a Chest Pain Clinic and is actively involved in teaching medical students from the University of Melbourne.
Dr Rafiudeen is passionate about holistic and complete cardiac care, from risk assessment to management of chronic disease. He believes in making sure patients are heard, and their concerns addressed so that they feel empowered in the management of their cardiovascular health.