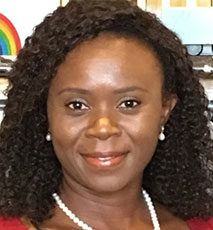 Clinical Interests
Biola is a specialist paediatrician whose experience in caring for children from birth to late adolescence spans across a wide range of neurodevelopmental, behavioural and general medical conditions. Biola also provides follow-up care for newborns and infants. Biola's areas of interest include the assessment and management of children with concerns around development and behaviour such as developmental delay, attention difficulties, autism, anxiety, social difficulties, challenging behaviour, learning difficulties, intellectual disability and physical disability. She also sees children with problems around sleep and settling, toileting and continence, feeding, growth and weight, allergies and complex medical conditions.
Background and Experience
Biola has worked as a medical practitioner across a number of settings, overseas and in Australia, for close to 20 years. During this period, she decided to pursue her passion in caring for children. She has worked in paediatrics since 2006 and underwent specialist paediatric training at The Royal Children's Hospital Melbourne and Monash Children's Hospital Clayton. She has been involved in medical education, research and mentoring, and is a previous board member of the Neurodevelopmental and Behavioural Paediatrics Society of Australasia (NBPSA).
Practice Philosophy
Biola strongly believes in maximising the unique potential of each child irrespective of their individual differences. She is passionate about providing comprehensive care and support to children and their families, and she partners with families and carers to provide children with the nurture and support they deserve. Biola works closely with other services including schools and educational services, allied health professionals and community support services.
Biola has two children of her own who have provided her with a personal perspective of the different stages of parenting, and the need to balance family responsibilities with all other aspects of life. Outside her professional life, she enjoys spending time with family and cooking.